Garrison Launches New Sectional Matrix System with NiTi Rings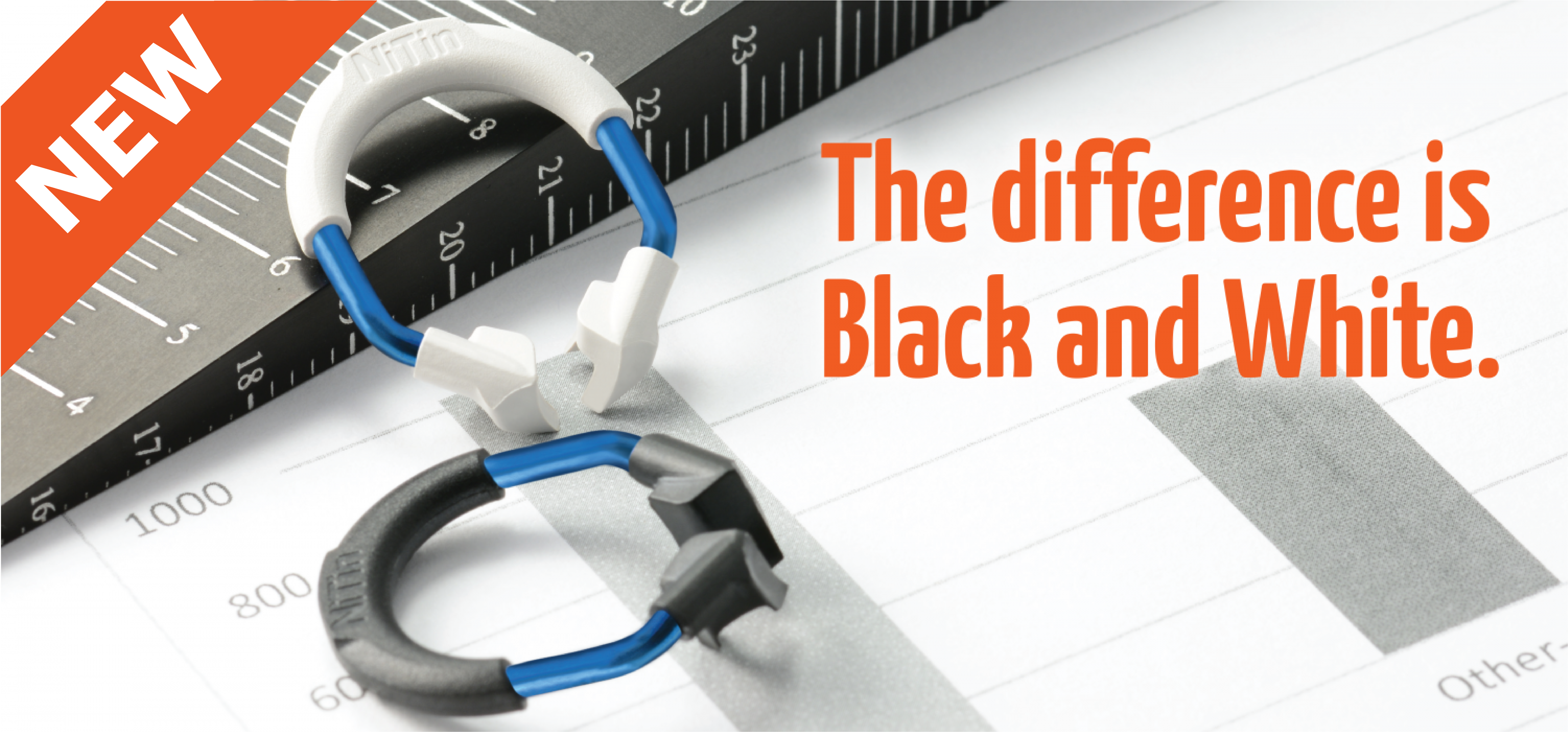 ABOUT THE SYSTEM:
The new NiTin™ system differentiates itself from the competition by its ring construction. Created from drawn-wire Nitinol, the material undergoes a process of molecular alignment which produces unparalleled spring qualities, ensuring "like new" separating forces even after hundreds of uses. Resiliency is reinforced with PEEK® (polyether ether ketone), a super-plastic renowned for its durability, which is used exclusively in the construction of the backer and tips. Unlike non-drawn-wire nickel titanium, when compared to other rings on the market, the NiTin™ sectional matrix ring has been shown to provide superior resiliency and significantly longer life.
LEARN MORE ABOUT THE NEW SYSTEM AND ITS COMPONENTS HERE.
Try the NiTin NTG-KMG-01 Kit and get an additional standard matrix ring (NTG500-1) free!
*Use code during checkout to receive offer: ON819B (valid through 9/2/2019)
*For U.S. direct customers only. Offer not valid on previous orders. Cannot be combined with other advertised specials. Free ring will automatically be added to order after discount code is applied.