November 23, 2016
SPRING LAKE, Michigan – Garrison
®
Dental Solutions, the global leader in sectional matrix systems used for Class II composite restorations, is pleased to introduce a new line of composite polishers:
Rally™ Single Patient Mini-Polishers
.
Garrison's new Rally™ Single Patient Mini-Polishers provide clinicians with the points and cups necessary to successfully finish and polish composite restorations to a lustrous, durable shine.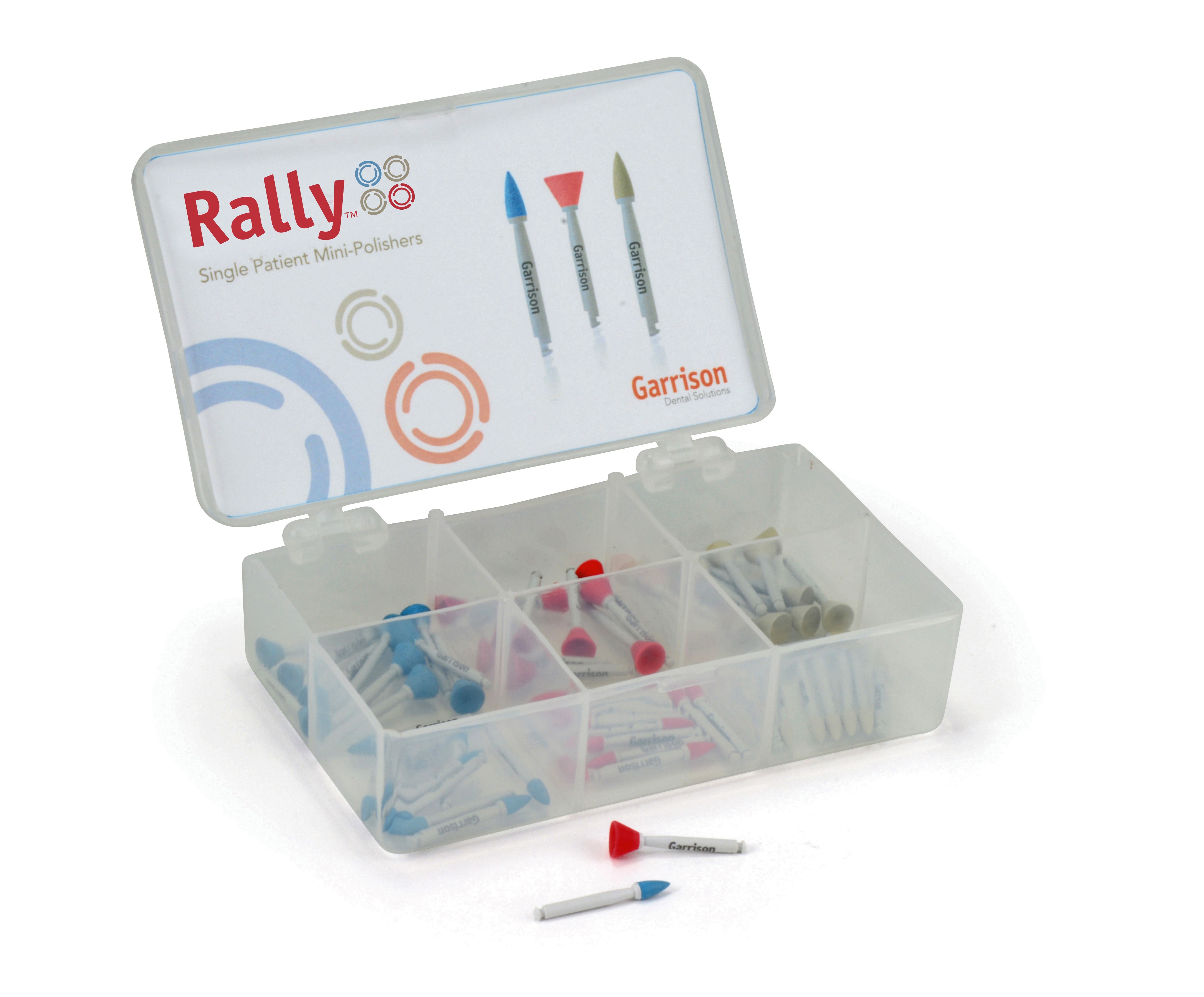 This comprehensive kit includes three grits, coarse, medium, and fine, in both the mini-cups and mini-points. Rally™ is indicated for use on all varieties of composite and all types of restorations.
Rally's single patient use eliminates reprocessing and sterilization saving the clinician time and labor expense.  This also means that the clinician has a fresh, properly shaped polisher for every patient.  Both the points and cups are significantly smaller and are mounted to non-marking tapered medical grade plastic shanks.  Their small size and tapered shank improves clinician visibility and allows access to the smallest anatomical details.
The Rally™ diamond impregnated high shine final polisher does not crumble during use and does not require paste to create a beautiful high shine.  Rally™ points and cups are supplied fully assembled further simplifying use.
Color coded and conveniently organized, Rally™ Single Patient Mini-Polishers also have a complete selection of refills available.