Newer Product Available
Strata-G™ Sectional Matrix System Kits
Check it Out
Kit Contents
Quantity
NiTin Long Ring
1
NiTin Standard Ring
1
Assorted NiTin Matrix Bands
100
Assorted G-Wedge Wedges
100
NiTin Ring Placement Forceps
1
NiTin Matrix Band Forceps
1
Kit Contents
Quantity
NiTin Long Ring
1
NiTin Standard Ring
1
Assorted NiTin Matrix Bands
40
Assorted G-Wedge Wedges
40
NiTin Ring Placement Forceps
1
*Login to see prices and product availability.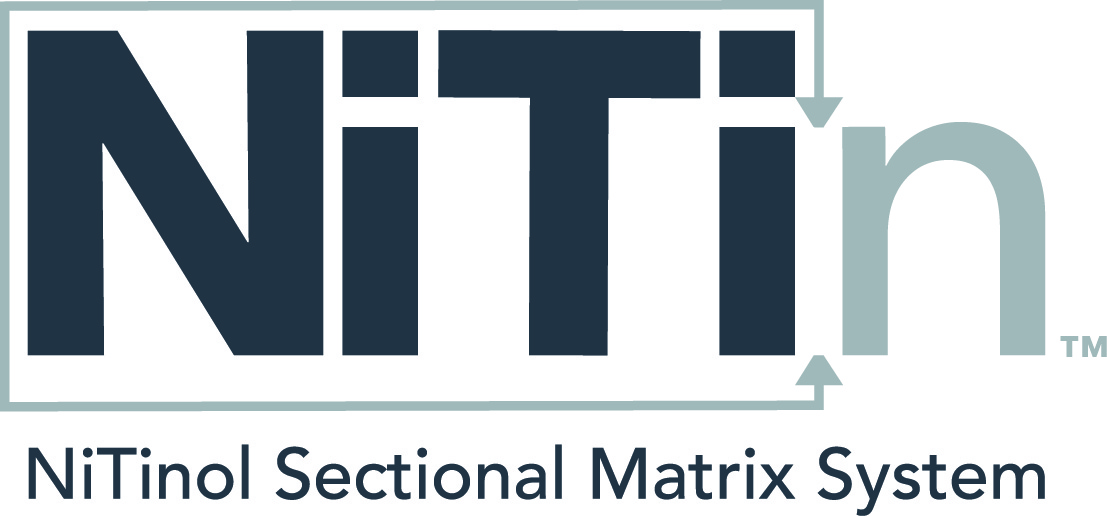 The new cost-effective solution for tight contacts from Garrison!
As the name implies, the new NiTin™ system differentiates itself from the competition by its ring construction. Created from drawn-wire Nitinol, the material undergoes a process of molecular alignment which produces unparalleled spring qualities, ensuring "like new" separating forces even after hundreds of uses. Resiliency is reinforced with PEEK® (polyether ether ketone), a super-plastic renowned for its durability, which is used exclusively in the construction of the backer and tips. Unlike non-drawn-wire nickel titanium, when compared to other rings on the market, the NiTin™ sectional matrix ring has been shown to provide superior resiliency and significantly longer life.
Each component of the NiTin™ Sectional Matrix System has been reinvented to enhance performance and value. NiTin™ will deliver consistent, predictable contacts like no other system can!
Separator rings optimized for long life and consistent performance for predictable results
Matrix bands with ideal anatomy to help you recreate perfectly contoured contacts
Interproximal wedges that are firm yet gentle to sensitive papilla
For product information on dimensions and composition of materials, check out individual refill pages for available info.
How to Use
Informational Files
Videos
Video not loading? Refresh your page to check out this exclusive content.
Photos